Five MPavilions can now be visited in and around Melbourne, gifted to the people of Victoria by the Naomi Milgrom Foundation.
MPAVILION 2018 BY CARME PINÓS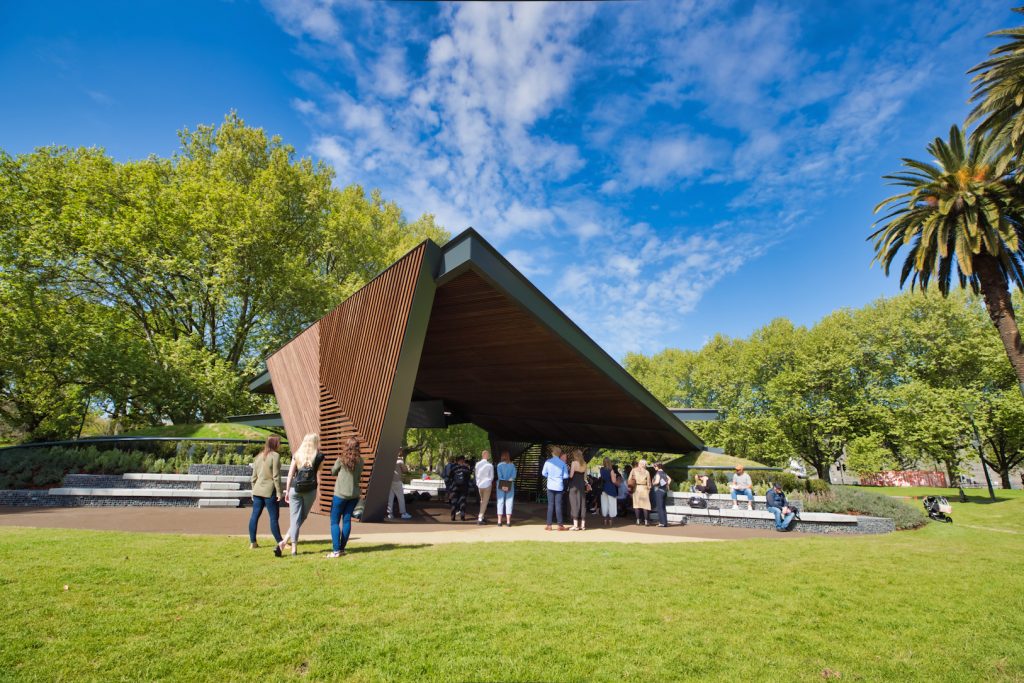 In 2018, MPavilion welcomed Barcelona-based architect and educator Carme Pinós of Estudio Carme Pinós as our esteemed designer. Carme is one of the world's leading architectural voices, with projects spanning public architecture, social housing, urban refurbishment and furniture and object design.
Carme's origami-inspired design attracted attention from all around the world. Wallpaper* noted: "In a nod to Pinós' passion for inclusive and engaging, community-focused architecture—which highlights the project's overall ongoing commitment to 'building communities and women in leadership'—the architect imagined the space as a set of wings that 'open' the pavilion to the city."
MPavilion 2018 will be relocated to a new permanent location soon.
Visit the archived 2018 website
MPAVILION 2017 BY OMA / REM KOOLHAAS & DAVID GIANOTTEN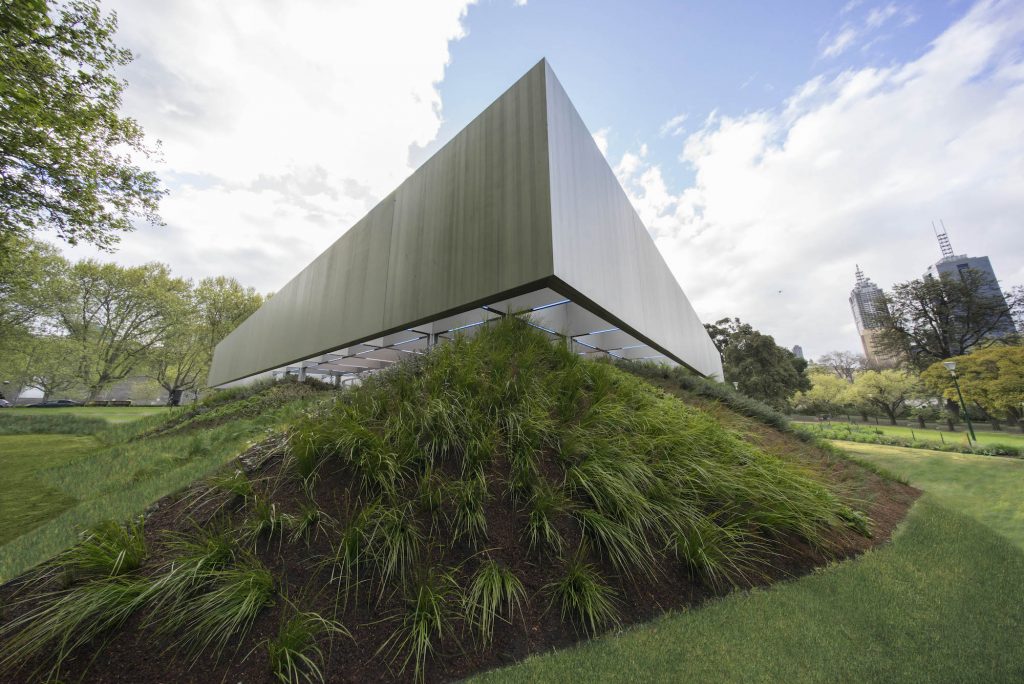 The vibrant MPavilion 2017, designed by Netherlands-based OMA / Rem Koolhaas & David Gianotten, has been described by the duo as a "modern-day amphitheatre".
With flexibility and community in mind, OMA designed a living structure that integrated with the surrounding landscape and contained rotatable components, allowing interactions from all angles.
MPAVILION 2016 BY BIJOY JAIN OF STUDIO MUMBAI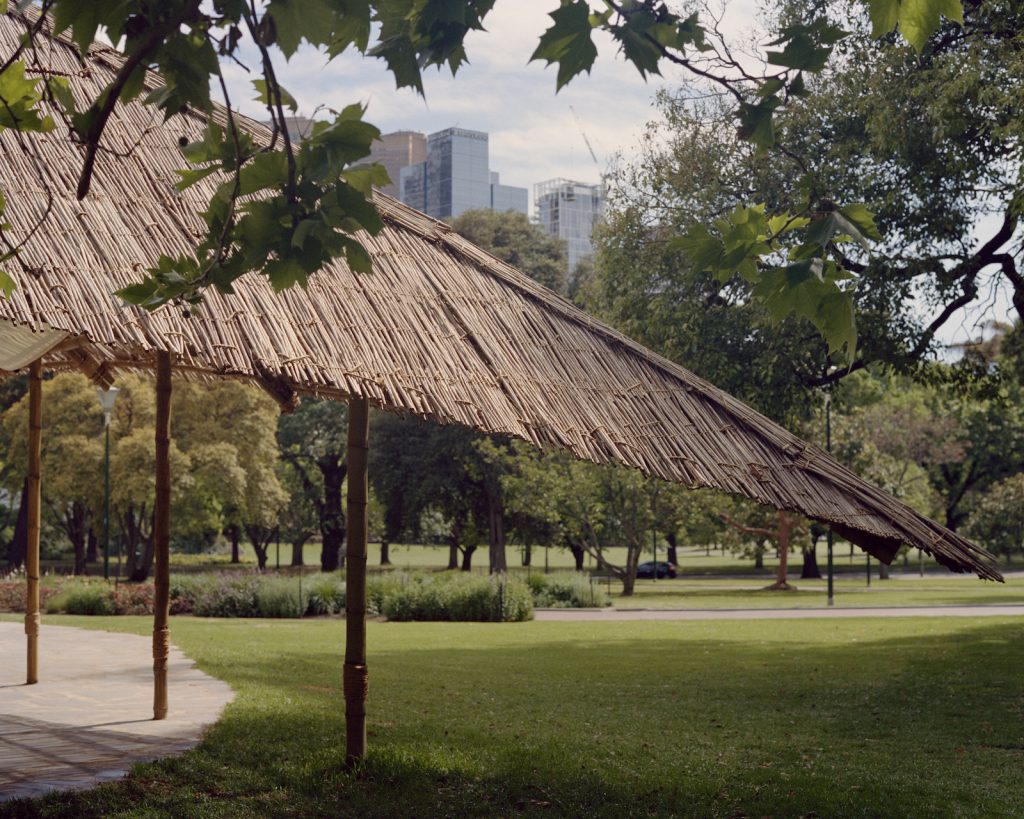 Bijoy Jain's and Studio Mumbai's MPavilion 2016 was a wonderful point of difference to AL_A's technological triumph of 2015.
Using traditional materials and methods, Bijoy's stunning architecture combined the materials of bamboo, rope and karvi panels with the concept of 'lore' to create an architectural work of beauty, warmth and cohabitation—a place of meaning.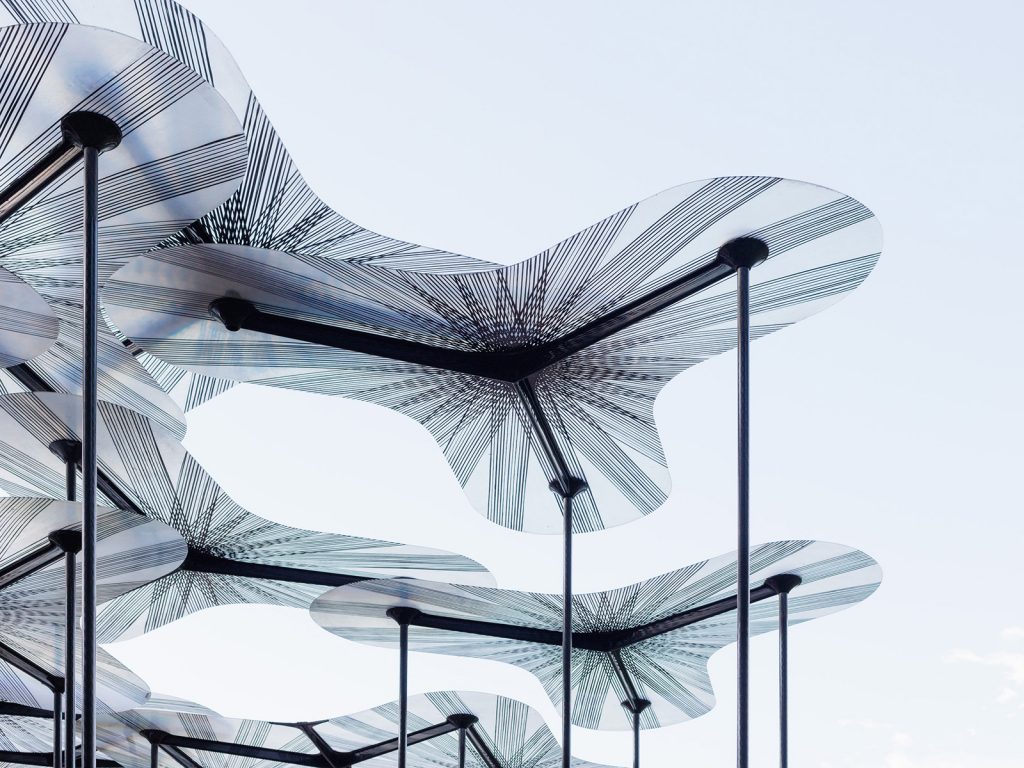 AL_A's Amanda Levete designed a canopy-inspired MPavilion that was truly a triumph in technology, reimagining what a pavilion can be.
Wallpaper* featured AL_A's design in a list of 15 installation that capture the global imagination: "A truly timeless installation, whether temporary or permanent, alters its surroundings by broadening the idea of what could belong there.
MPAVILION 2014 BY SEAN GODSELL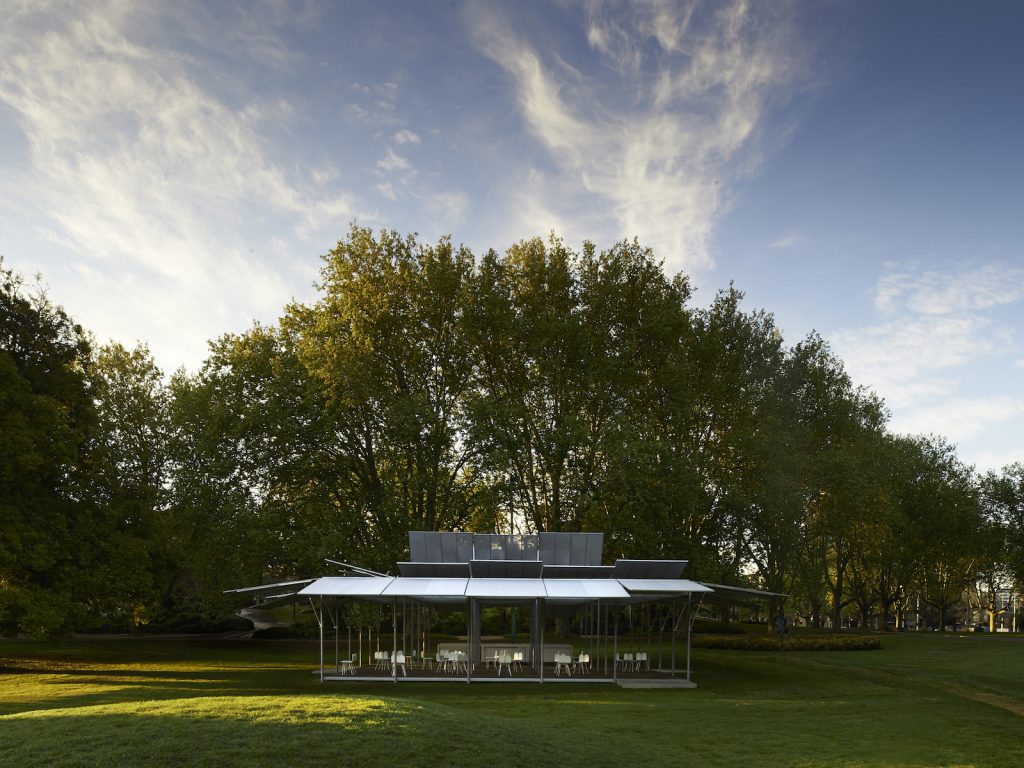 Sean Godsell's inaugural MPavilion is inspired by outback sheds and verandahs, and the symmetry of classical Greek design.
It has drawn attention here and overseas, winning a 2015 Australian Institute of Architects award as well as a nomination for a World Architecture News award.