International Women's Day: Celebrating the Leading Women of MPavilion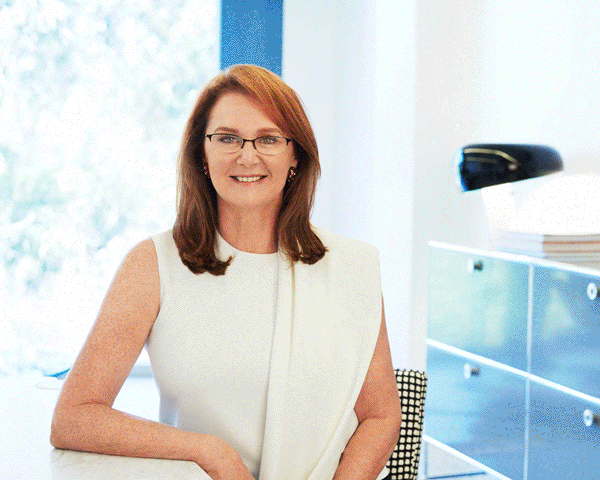 In the lead up to International Women's Day (Sunday 8 March, 2020), we're taking a moment to celebrate some of the great women who make MPavilion Melbourne's premier cultural laboratory.
Naomi Milgrom AO
Naomi Milgrom AO is the founder of the Naomi Milgrom Foundation, a not-for-profit charitable organisation that exists to initiate and support unique public design, art and architecture projects. MPavilion is commissioned by the Foundation, and its patron Naomi Milgrom has always championed creative projects that explore design's close interconnection with contemporary culture. Through her work, Naomi has activated new public and private partnerships in the civic space, the collaborative outcomes bringing unprecedented value to the community.
Amanda Levete
Amanda Levete CBE is a Stirling Prize-winning British architect, and principal of AL_A. In 2015, Amanda was commissioned by the Naomi Milgrom Foundation to design the second-ever MPavilion, making her the first international architect to take on the brief.
Carme Pinós
In 2018, MPavilion welcomed Barcelona-based architect and educator Carme Pinós of Estudio Carme Pinós as our esteemed designer. Carme Pinós is one of the world's leading architectural voices, with projects spanning public architecture, social housing, urban refurbishment and furniture and object design.
Leanne Zilka
Principal of ZILKA Studio and lecturer at RMIT's School of Architecture and Design, architect Dr. Leanne Zilka worked with Estudio Carme Pinós to realise MPavilion 2018. Her research spans the multi-disciplinary areas of fashion, textile design, aerospace engineering, material science, business and government research bodies to broaden the advances in material technologies to architectural problems.
Jen Zielinska
As Manager of MPavilion's Public Program, Jen Zielinska is a creative driving force behind our program curation, project commissioning and education strategy. Before making the move to Melbourne from London, Jen worked across arts education and community engagement for the Victoria & Albert Museum, the Royal Academy of Arts, the Louis Vuitton Arts Project, the Tate London, the British Museum, and the Museum of Modern Art, New York. 
Deborah Cheetham
Deborah Cheetham AO, Yorta Yorta woman, soprano, composer and educator has been a leader and pioneer in the Australian arts landscape for more than 25 years. In the 2014 Queen's Birthday Honours List, Cheetham was appointed as an Officer of the Order of Australia (AO), for "distinguished service to the performing arts as an opera singer, composer and artistic director, to the development of Indigenous artists, and to innovation in performance". In that same year, MPavilion commissioned Deborah to compose a special Acknowledgment of Country song, forming part of a longer, ongoing composition. 
Emma Telfer
Director of Culture & Strategy at Assemble, Emma Telfer is a passionate urbanist and well-respected cultural leader who has appeared on multiple panels with MPavilion, and worked with the Naomi Milgrom Foundation's Living Cities Forum.
Sarah Lynn Rees
A Palawa woman descending from the Plangermaireener and Trawlwoolway people of North-East Tasmania, Sarah Lynn Rees brings a unique, Indigenous perspective to her role in architecture, underpinned by personal experience, heritage and research into the Indigenous built environment. Sarah works at Jackson Clements Burrows Architects, teaches at Monash University, sits on several advisory boards, curates MPavilion's BLAKitecture series, and provides wider program consultation for MPavilion,
Grazia Materia
Founder of Melbourne-based furniture design and manufacturing company, grazia&co, Grazia Materia worked with MPavilion to produce a special series of stools for MPavilion 2019/2020, designed by Chris Connell Designs. Grazia Materia's success over the past twenty-five years has been the result of a true passion for design. Her practice's signature collections marry aesthetic simplicity with a focus on detail and finish, manufacturing locally in Melbourne.
Shelley Penn
Currently the Monash University Architect, a member of the Waterways of the West Ministerial Advisory Committee, Director of the Australian Centre for Contemporary Art, and Director of Infranexus Management Pty Ltd, Shelley Penn is a Melbourne-based architect and urbanist. Shelley helped to launch the 2019/2020 iteration of MPavilion by hosting a conversation with architect Glenn Murcutt AO the night before its official opening.
Jill Garner
Victorian Government architect and two-time MPavilion panelist, Jill Garner has enjoyed a thirty-year career as a leading architectural teacher, design advocate and discourse contributor.
Eugenia Lim
Co-director of APHIDS, Easy Riders artist, and leader of the first MPavilion Book Club of the 2019/2020 season, Eugenia Lim is a video, performance and installation artist who invents personas to explore alienation and belonging in a globalised world.
Beci Orpin
Making work that is colourful, graphic, bold, feminine and dream-like, creative practitioner and MPavilion collaborator Beci Orpin has been referred to as a "national treasure". Besides running many workshops and events at MPavilion over the years, Beci designed the uniforms for MPavilion's 2019/2020 host staff.