MPavilion Writing Residency Applications Now Open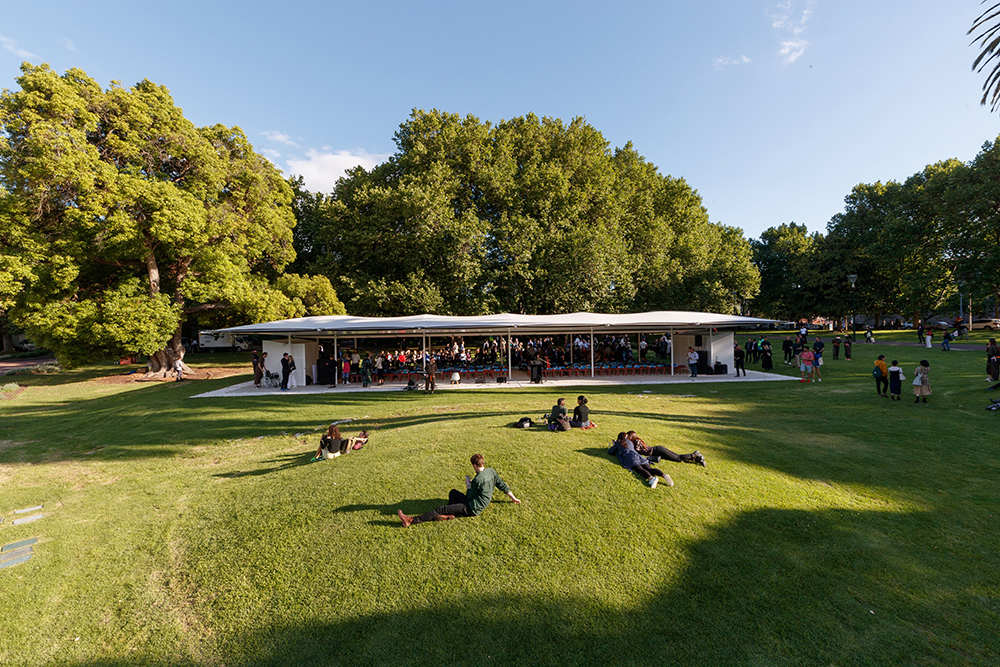 "There's often a false binary asserted between critics and practitioners. I think the [MPavilion] program has encouraged me to think about the potential—and the urgent need—for critics, activists, and industry people to dialogue in an open, ongoing and collaborative way. It has prompted me to think about the project of making my own critique and critical writing 'useful'…"
– Maddee Clark, MPavilion's 2018 Writer in Residence.
MPavilion is excited to bring our inaugural Writer in Residence program back for our 2019/2020 season, following the success of Maddee Clarke's residency. In partnership with the Copyright Agency Cultural Fund and the Footscray Community Arts Centre, we are searching for emerging Indigenous writers to engage, learn and write at MPavilion during our 2019/2020 season.
Commencing in March 2020, over the course of the residency the writer will be provided with a dedicated workspace at the FCAC's Henderson House or MPavilion, and will receive support from Bridget Caldwell (co-editor for Archer Magazine, The Lifted Brow and managing editor of Blak Brow), as well as mentoring from Maddee Clark (Yugambeh writer, editor, curator and MPavilion's 2018 Writer-in-Residence).
The participating writer will be required to produce three new long-form essays that will be published on the MPavilion website and in The Lifted Brow. They will also be integrally involved in the MPavilion 2019/20 program, with the opportunity to collaborate on, speak at, and attend events throughout the season.
Application criteria and key dates are available here.
We look forward to hearing from you!