Want to get married at MPavilion? Say yes!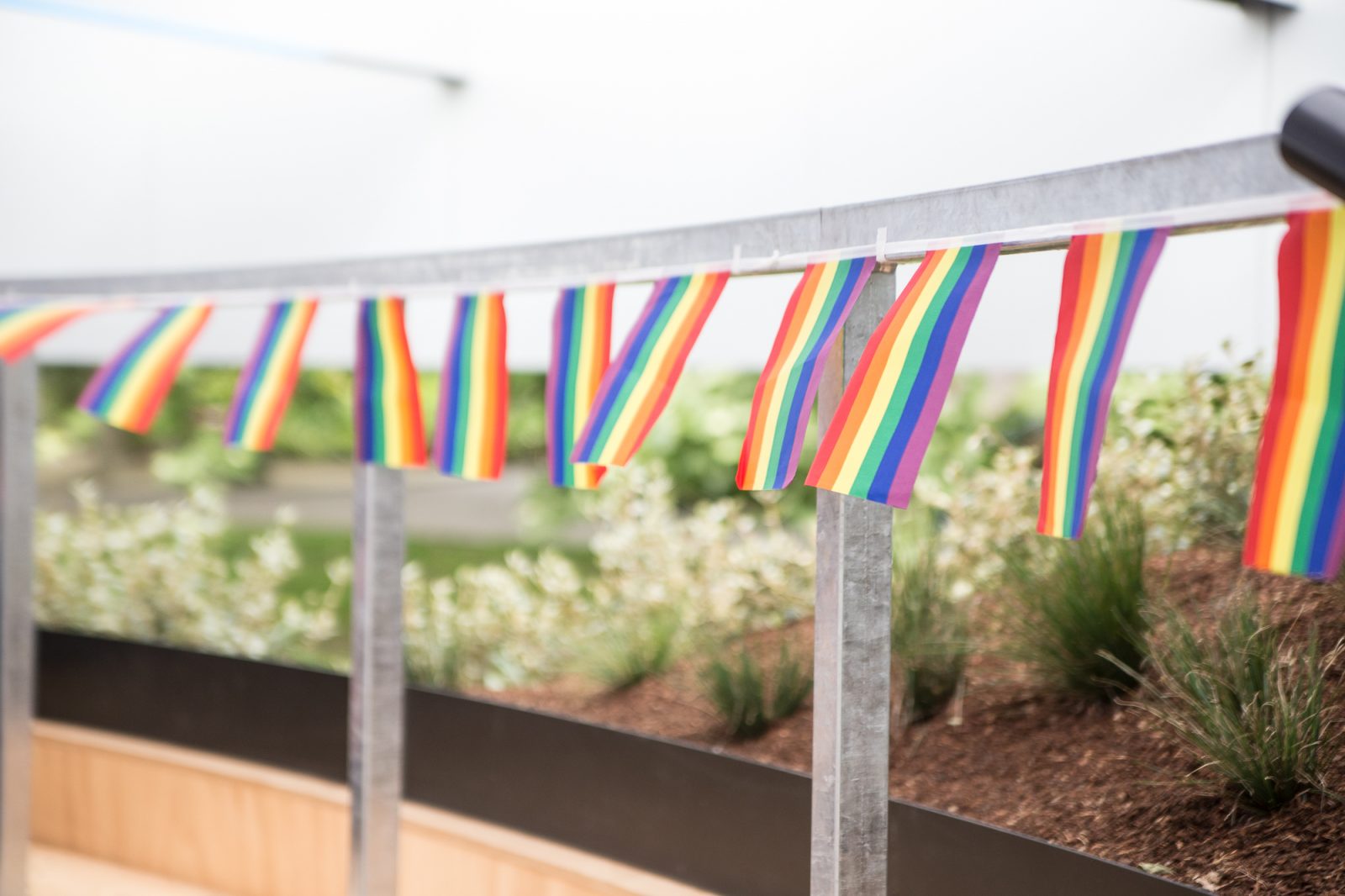 Last November, MPavilion became a venue for celebration and relief as the nation said yes to marriage equality. This year, we're marking the first anniversary of that historic occasion, and we'd love you to be involved! On Saturday 17 November we're inviting you to tie the knot at MPavilion with a morning ceremony of your own, followed that afternoon by a picnic party for the whole community.
We understand that getting married can be expensive and difficult, so we'd like to help out. We'll provide the best venue in town—MPavilion 2018, designed by renowned Barcelona-based architect Carme Pinós of Estudio Carme Pinós, in the beautiful Queen Victoria Gardens with the city as your backdrop—as well as a registered celebrant, a photographer, a DJ and some sparkling to get your celebrations started.
Each ceremony will be a standalone event—the number of ceremonies we host throughout the morning will be dependent on interest and resources, and we will consult with each couple to ensure we can accommodate your needs and wishes. The pavilion will comfortably seat approximately 200 people, so you are welcome to invite guests and continue to celebrate in the gardens after your vows.
To express interest, please email program@mpavilion.org and tell us in three hundred (300) words or less why you'd like to get married at MPavilion 2018. Perhaps MPavilion or the Queen Victoria Gardens has significant meaning to you and your partner. Maybe the date is particularly important, or just perfect timing. Perhaps it will make your special day more special than you can otherwise afford.
Please ensure you are familiar with the legal requirements and necessary paperwork to be filled out prior to marriage, which can be found here.
Expressions of interest are open now. See you in the gardens—with wedding bells on!