Q&A: Parlour co-founder Justine Clark on equity in architecture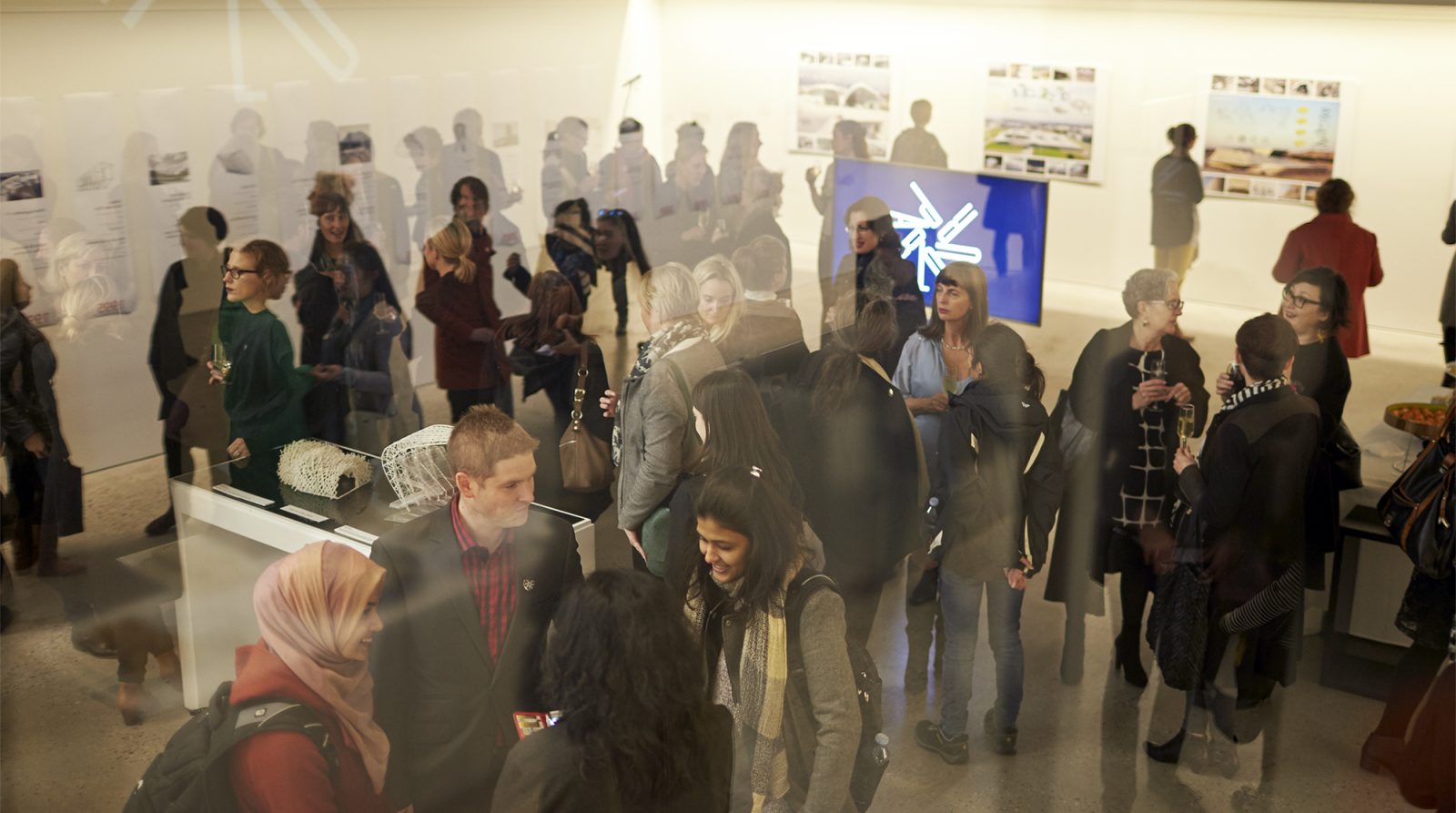 In our opening week of events, gender-equity advocacy association Parlour is presenting an informal discussion between our esteemed MPavilion 2018 architect Carme Pinós and Melbourne-based architect Kerstin Thompson. With the tagline "women, equity, architecture", Parlour is instrumental in bringing together research, resources and voices to advocate for better representation of, and opportunities for, women in Australian architectural practice. We caught up with co-founder and architectural editor and researcher Justine Clark to learn about the current state of equity advocacy.
---
MPavilion: The conversation around equity has developed substantially in recent years. What should we be talking about in 2018?
Justine: Yes, there has been an enormous amount of interest and discussion. This is fantastic, but we shouldn't be too comforted or misled by it. There is still a huge amount of work to do, and a need to maintain focus on equity. We need to be wary of fatigue around the issues and maintain a sharp focus on improving equity in the workplace, in education and in public life. The revelations of #MeToo have forced attention to some truly awful stories and no doubt the Human Rights Commission national inquiry into sexual harassment in the workplace will result in many more. This must be seriously addressed.
Work being undertaken by XYX Lab at Monash University, including our Parlour colleague Gill Matthewson, is turning attention to how the design of the built environment impacts women and girls. We need to listen to and understand the experiences of women and girls when designing urban and public spaces to ensure they are inclusive. One of the great things about Parlour is that it provides a platform to publish material on important work being done by others. We can learn from it and help to amplify it.
We need an intersectional approach that explores how equity issues impact differently for different people. For some this is much more exaggerated than for others. One of the outcomes of Parlour making a space for conversation is that many other issues are raised—what is the impact of race, of cultural difference, of class? How do these intersect with gender? We should be talking about all of this.
MPavilion: Is the push for better representation of women in the field being reflected in what's being designed and built in Australia right now?
Justine: Once again, this is going to be a slow process. Buildings take years to produce, so even though we have seen a small increase in women's overall participation, and practices committing to support women, it will be some time before there is a clear impact. That said, there are many women doing great work across Australia, leading practices, working on project teams, and in allied fields such as urban design and project management. But we also need to understand that buildings and spaces designed by women will not necessarily look different to those designed by men—this not about having some kind of different, more 'feminine' aesthetic. We do, however, need people with a diverse range of experiences designing our built environment. This is important because it ensures that the needs of many are considered, rather than the concerns of one narrowly defined group. There is also plenty of evidence that diverse teams, managed well, develop more inventive ideas and solutions, which is to the benefit of all.
Essentially, we believe that the makeup of the profession of architecture should reflect the community it builds for and serves.
MPavilion: The Parlour website published a piece by Dr Cathy Smith last year about the need for architecture to join the #MeToo movement. Are we getting there?
Justine: There is still a way to go. Architecture is a small and tightly knit world, so it is very difficult. Cathy is particularly interested in addressing sexual harassment in architecture schools. The 2017 Australian Human Rights Commission on Sexual Assault and Sexual Harassment at Australian Universities demonstrated that there is a very serious problem for students, both in campus and off. The report was undertaken at the request of the universities, but I am not aware of any Australian schools of architecture undertaking work to understand the extent of the problem within courses, or to overtly and publicly address this issue. Of course, there may well be work going on behind the scenes. The Shitty Architecture Men's List that circulated earlier this year contained some terrible stories in both eduction and practice, mostly in the US. This showed the big role that power imbalances play in creating environments where harassment can occur unchecked. In Australia there are rumours, but there has yet to be a strong public discussion.
Parlour has published a number of discussion pieces along with material outlining the steps to take if people experience harassment. I am pleased to note that the Association of Consulting Architects, the employer organisation, has published a number of articles advising practices about ensuring their workplaces are free of bullying and harassment, and outlining employer obligations should an incident or complaint occur. It is great to see the employer association at the forefront of this.
MPavilion: Parlour established Marion's List as a directory of women and non-binary people working in architecture. Can you describe the resource and how it might be used?  
Marion's List is an online register of women in the Australian built environment. It is open to anyone who identifies as a woman active in the wider field of the built environment, not just to architects. This is a really important way to shift the idea of what an architect looks like and does. It also means that there is no excuse for all-male panels. In all our work we aim to provide ways forward, rather than simply complaining. When we identify problems, we also aim to develop solutions, which can be put to work by everyone.  We are looking at building on Marion's List in a number of ways. This could include developing a public panel pledge, and we are also investigating how we might use Marion's List as the base for mentoring networks.
Join us for Parlour in conversation: Carme Pinós and Kerstin Thompson at MPavilion 2018 on Wednesday 10 October, 6.15–8.15pm. Visit Parlour at archiparlour.org.