Q&A: Side Project Sessions' Madeleine Dore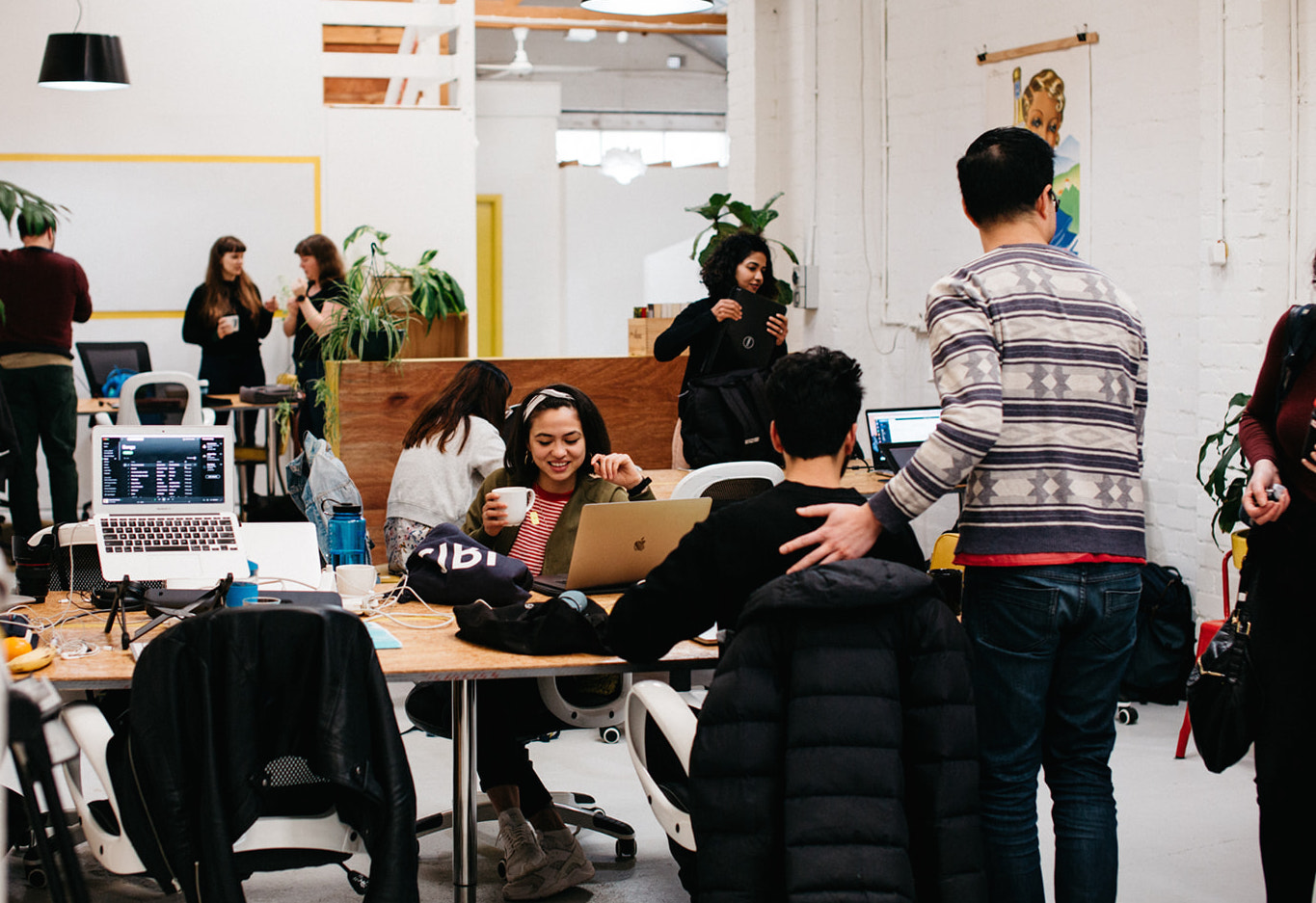 Founded by Madeleine Dore in 2018, Side Project Sessions is an antidote to procrastination. Now the regular event series has continued to grow with Chapters popping up all across Australia and even in the US—proving that there is ample demand for dedicated space and time to work on creative ideas.
We speak with the writer, founder and self-starter about what to expect at a Side Project Sessions and what holds people back from working on their to-do lists.
MPavilion: Tell us how you came to start Side Project Sessions—what was the catalyst?
Madeleine Dore: Side Project Sessions was born out of an observed—and also personal!—tendency for personal creative work and ideas to fall to the bottom of the to-do list.
Thankfully, after years of interviewing creative people for my side project Extraordinary Routines, I started to pick up on some themes on what's needed for that niggling idea or important-but-not-urgent task to be prioritised: time, accountability and quiet.
I wanted to create a space where people could find accountability and focus, build a regular routine, and be surrounded by a community of creative folks without feeling the pressure to network or share their work.
It's now popping up in various cities across Australia and the US and it has been amazing to see people dedicate time to their ideas and projects, build some regularity and get momentum for something they might have been putting off for years—all with a little dose of peer-pressured productivity.
MPavilion: What is the biggest hurdle for people to overcome when getting their side projects happening? Is it Netflix?
Madeleine: Netflix, and all its various accomplices—procrastination, distraction, self-doubt, and perfectionism! Sometimes these blocks are hiding in plain sight (like re-bingeing Friends for the hundredth round!), and other times they can come up as thoughts like "I'm not ready yet," or "I don't have the skills yet," or "It's too late to start".
What's often at the root of any block is fear, which is a normal part of the creative process. Just as procrastination or that bingeing break to feel rested or reinspired, fear has a useful flipside too. It's often an indicator that you've discovered something important, so it really is about sidestepping fear rather than eradicating it completely.
The hardest part is showing up to do the work, but once finally showing up, you find the flow and momentum comes more easily and you wonder why you put it off for so long!
MPavilion: What kind of projects can attendees bring to your Side Projects Sessions at MPavilion 2019?
Madeleine: You don't have to have a fully-fledged side project to come along—the event is about creating time for anything you're putting off, big or small.
This could be that novel you've always wanted to write, an illustration project, photography editing, or experimenting with ideas—but also things like reading, life admin, or planning for the year ahead!
MPavilion: There's potential for distraction when surrounded by creative people working on fascinating projects! How do you keep people in line during the sessions?
Madeleine: The bell is integral! I've found it's easier to get in the zone when we are given parameters—in the case of Side Project Sessions it's 45-minute work sessions.
Having someone hold the space really frees up the mind to focus—you are told when to start and stop, similar to having a personal trainer but for your creativity! It takes the indecision out too—you don't have time to delay or be distracted, the bell rings and it's a simple trigger to get started.
I also believe the beauty is in the break—often we turn to distractions because we have overwhelmed our to-do list, or we are trying to work for too long. But it's so important to allow yourself to rest, pause, daydream and sustain the work by sustaining yourself.
MPavilion: What's your one hot tip for those of us who have been meaning to do something for so long it's become a very secret source of shame? Help!
Madeleine: Redefine what success means to you. Sometimes our own expectations get in the way, so I try to remember that side projects are an opportunity to redefine traditional measures of success such as fame or fortune and explore what contributes to your own sense of satisfaction.
It could be learning a new skill, adding to your portfolio, meeting a new person, overcoming a fear of failure—success is unique to each individual and each project, and more to do with how you feel in yourself than how you look to others.
Join us for 'Side Project Sessions with Madeleine Dore' on Sunday 19 January, 12.00–3.00pm.
MPavilion 2019 is open in the Queen Victoria Gardens from 14 November 2019 to 22 March 2020. MPavilion is an initiative of the Naomi Milgrom Foundation in partnership with City of Melbourne, Victorian Government through Creative Victoria and Development Victoria, ANZ, and RACV.