Watch as we build MPavilion 2018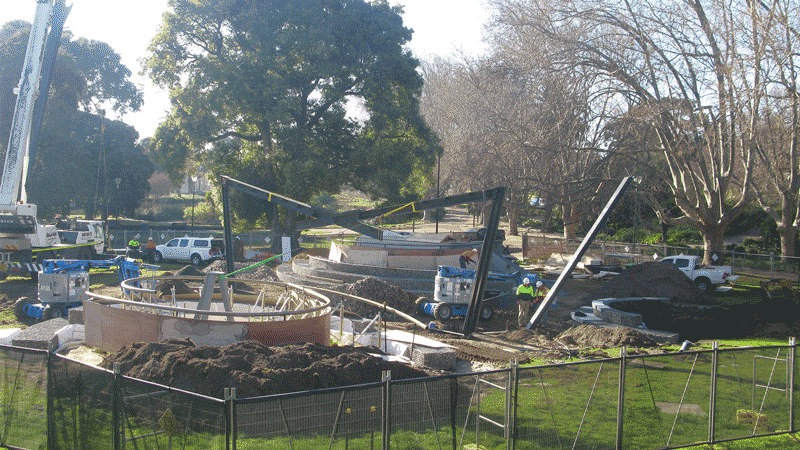 It's been an action-packed month in the Queen Victoria Gardens as our build partners Kane Constructions and ACE Contractors work tirelessly to bring MPavilion 2018 to life. Our latest time-lapse video shows what it takes to construct the geometric and elegant design by renowned Barcelona-based architect Carme Pinós of Estudio Carme Pinós. Carme's MPavilion is certainly taking shape—and we can't wait to see you there when it opens on Tuesday 9 October.
Watch the video below:
Carme's MPavilion design is inspired by origami and her influential philosophy of inclusive social interaction with and within her designs. The design incorporates floating planes resting at angles on elevated points within the park, the first signs of which can be seen in the time-lapse video. This connection opens a discourse between architecture, people and nature, and will provide an ideal and unique setting for our four-month program of free events. Read more about Carme and her MPavilion design on our architect page.
We'll be revealing our dynamic spring-summer season of free events, talks, workshops, performances, installations, kid-friendly experiences and more very soon, so keep and eye on our program page. Be sure to join us on Facebook, Instagram and Twitter and sign up to our newsletter for all the latest.