BIG NEWS! MPavilion 2019 in designboom's list of best pavilions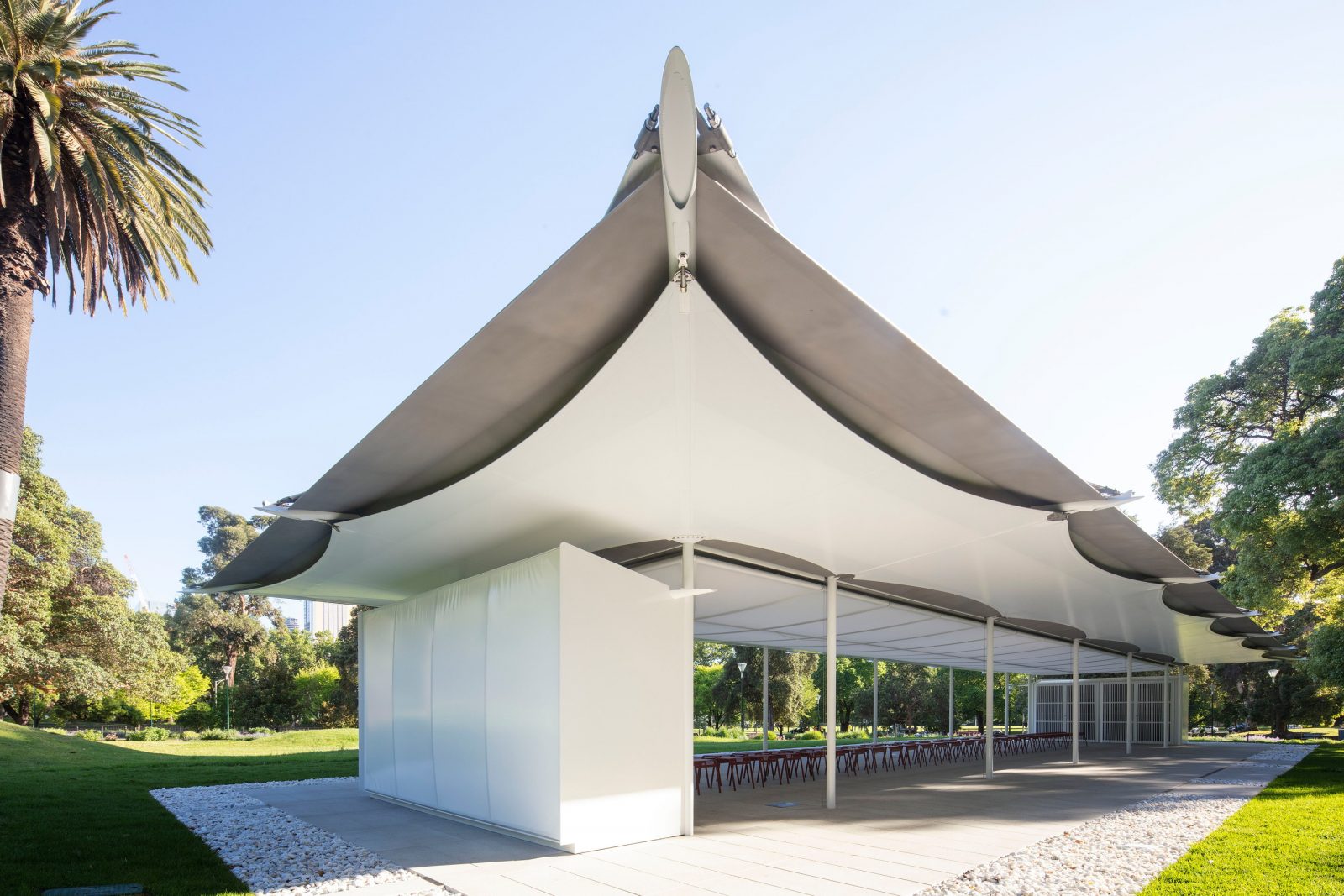 We are thrilled to have been included in the global design blog, designboom's list of best temporary structures for 2019. Sitting among some outstanding talent, the 2019 MPavilion, designed by Australian architect Glenn Murcutt is the sixth instalment of the temporary summer pavilion.
The article says, "Inspired by Murcutt's 50-year career, MPavilion 2019 celebrates Australian design and identity with a free four-month season of events from November."
Here are some of the other buildings that made the list…
Steam bent timber pavilion at Tallinn Architecture Biennale 2019
The fifth Tallinn Architecture Biennale took place in September bringing to life a series of exhibitions and installations under the theme of 'Beauty Matters'. One temporary pavilion stood out among the crowd, a large curving steam-bent creation, which stood outside the Museum of Estonian Architecture.
Francis Kéré's towers for Coachella
Forming part of a group of specially created installations for the annual music festival in California, architect Francis Kéré designed a series of large-scale, highly colourful towers for festival-goers to experience.
Bookworm pavilion by NUDES
More than just a structure for surprise and delight, design studio NUDES created Bookworm to tackle India's literacy issues. The structure incorporates a stepping design constructed in timber, the steps creating space for books to be housed. Interactive and simultaneously life-changing, Bookworm shows the power of design to leave a lasting impact in the community.
Biobasecamp pavilion
Created for Dutch Design Week and designed by Studio Marco Vermeulen, the Biobasecamp pavilion is fabricated in timber to showcase the structural possibilities of new kinds of timber materials. The star shape roof structure lends itself to being used as an open plane, as well as the ground level underneath.
We also made Dezeen's list of top pavilions for 2019!