MPavilion makes Dezeen's Top 10 pavilions for 2019!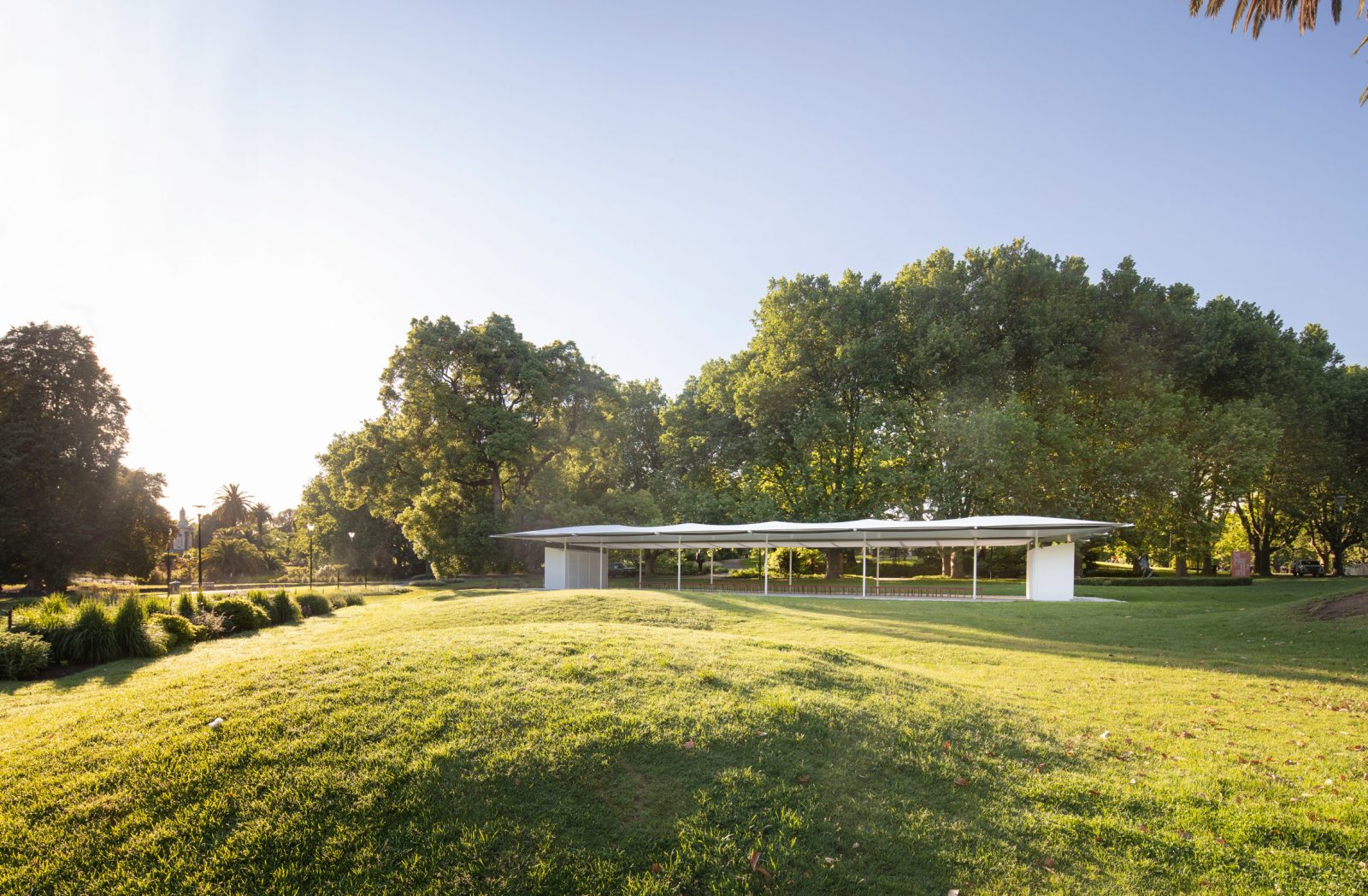 Looking at the appeal of temporary structures from around the world, one of the most popular design publications—Dezeen—has released its annual line up of outstanding pavilions. And we're ecstatic to share that the 2019 MPavilion, designed by Glenn Murcutt, made the cut!
"Australian architect Glenn Murcutt placed a large, translucent roof on top of a minimal steel structure to create this year's MPavilion in Melbourne's Queen Victoria Gardens.
"The roof conceals LED lighting, allowing the structure to glow at night like a lantern. Murcutt designed the pavilion as a "sleek and adaptable" shelter that can be easily dismantled," says Daria Casalini.
Other pavilions on the list range from the delicate to the hi-tech…
Stone 27 by Benjamin Langholz
Created for the music festival Burning Man, Stone 27 features a central pillar with steel column supports, while basalt rocks provide the stone steps of the project's namesake.
Module+ by Nguyen Khac Phuoc Architects and Dang + Partners
An ethereal building on the side of a lake, Module+ uses over 2,000 modular wooden components, slotted together to create a peaceful place of retreat for farmers.
The Colour Palace by Yinka Ilori and Pricegore
Featuring colourful tiles from Lagos in Africa, The Colour Palace is an exploration of strong geometric forms, set up in a temporary pavilion outside Dulwich Picture Gallery in London.
BUGA Fibre Pavilion by University of Stuttgart
Pushing the boundaries of technology, the BUGA Fibre Pavilion has been created by robots out of a fibre-composite material, with a distinctly bug-like wing shape.
The Room for Archaeologists and Kids by Studio Tom Emerson and Taller 5
Fusing functionality and beauty, The Room for Archeologists and Kids provides shelter over the site of an archaeological dig, as well as being a statement within on the land.
We also made designboom's list of best pavilions for 2019!